Tornano i Police con Every Move You Make, la raccolta definitiva della discografia in studio della loro carriera.
Tempo di anniversari per i Police. La band di Sting festeggia infatti nel 2018 la fine (almeno per il momento) della propria carriera. Era il 2008 quando il bassista e i due colleghi, Stewart Copeland e Andy Summers, decidevano di separare le loro strade. Per festeggiare questo anniversario, e soprattutto il quarantesimo anniversario dalla pubblicazione del primo album, è in uscita un regalo speciale per tutti i fan: Every Move You Make: The Studio Recordings, un cofanetto speciale contenente tutta la loro discografia!
The Police, Every Move You Make: la data di uscita
Il cofanetto Every Move You Make: The Studio Recordings contiene al suo interno l'intera discografia dei Police in vinile. Si tratta dei cinque album in studio, più un sesto disco, intitolato Flexible Strategies, composto da dodici tracce con registrazioni esclusive e molte b-sides non comprese negli album.
La discografia dei Police è stata rimasterizzata per l'occasione agli Abbey Road Studios da Miles Showell. Quando uscirà questo fantastico pacchetto? Il 16 novembre 2018.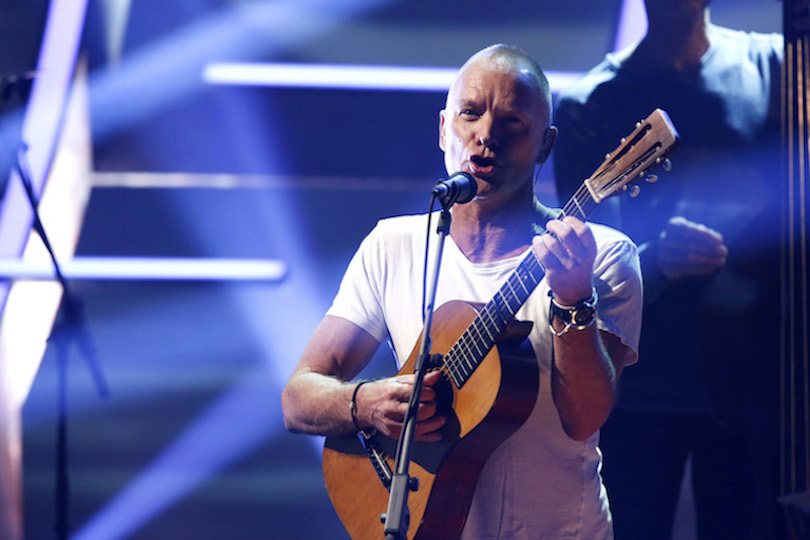 Police, la discografia completa: tutte le tracklist
La discografia completa dei Police comprende tutti gli album pubblicati dal 1978 al 1983: cinque dischi capaci di stravolgere il mondo della musica pop e rock in pochissimo tempo. Andiamo a ripercorrere insieme le tracce di questi capolavori, compreso il disco di rarità presente nel nuovo cofanetto.
Outlandos d'Amour (1978)
Lato A: Next to You; So Lonely; Roxanne; Hole in My Life; Peanuts.
Lato B: Can't Stand Losing You; Truth Hits Everybody; Born in the '50s; By My Girl – Sally; Masoko Tanga.
Reggatta de Blanc (1979)
Lato A: Message in a Bottle; Reggatta de Blanc; It' Alright for You; Bring on the Night; Deathwish.
Lato B: Walking on the Moon; On Any Other Day; The Bed's Too Big Without You; Contact; Does Everyone Stare; No Time This Time.
Zenyatta Mondatta (1980)
Lato A: Don't Stand So Close to Me; Driven to Tears; When the World Is Running Down, You Make the Best of What's Still Around; Canary ina Coalmine; Voices Inside My Head; Bombs Away.
Lato B: De Do Do Do, De Da Da Da; Behind My Camel; Man in a Suitcase; Shadows in the Rain; The Other Way of Stopping.
Ghost in the Machine (1981)
Lato A: Spirits in the Material World; Every Little Thing She Does Is Magic; Invisible Sun; Hungry for You (J'aurais toujours faim de toi); Demolition Man.
Lato B: Too Much Information; Rehumanize Yourself; One World (Not Three); Ωmegaman; Secret Journey; Darkness.
Synchronicity (1983)
Lato A: Synchronicity; I Walking in Your Footsteps; O My God; Mothers; Miss Gradenko; Synchronicity II.
Lato B: Every Breath You Take; King of Pain; Wrapped Around Your Finger; Tea in the Sahara.
Flexible Strategies (2018)
Lato A: Dead End Job; Landlord; Visions of the Night; Friends; A Sermon; Shambelle.
Lato B: Flexible Strategies; Low Life; Murder By Numbers; Truth Hits Everybody (Remix); Someone to Talk To; Once Upon a Daydream.
In attesa dell'uscita del nuovo cofanetto, ci riascoltiamo il grande classico Every Breath You Take: